Today, I will show you the outfit I wore for today!
It has been a beautiful sunny and warm day, so I thought I can put on my new black maxi skirt combined to my beloved leather jacket.
What a pity that the weather next week won´t be that good again according to the weather forecast...
However, I hope you enjoy my first spring outfit !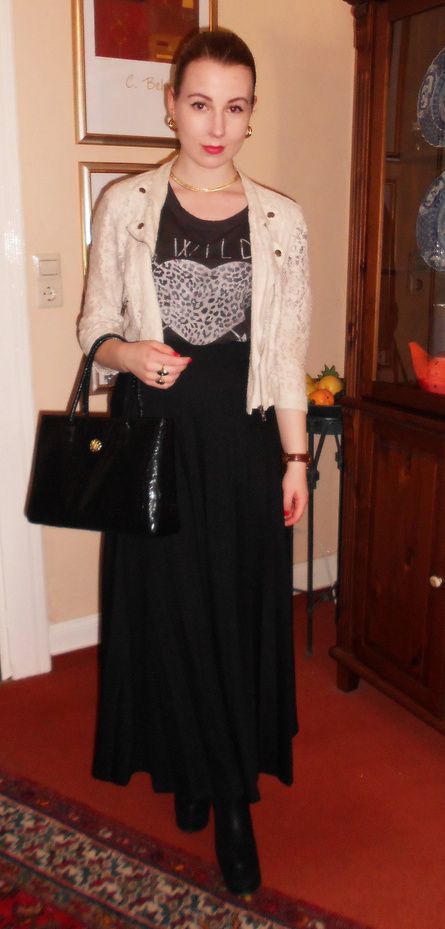 Black Maxi Skirt: Vero Moda
Black Platform Boots: H&M
Have a nice weekend!
I will be back with a collective haul soon, so stay tuned!
Julia.