I´m back again with a haul! Last saturday, I went to Strasbourg with my best friend and I found some nice stuff which I´m going to show you now!
In France, there are big sales from January to February with up to 70%! So, all the things I purchased were awesome bargains and nice new clothes and accesories for Spring/Summer!
We went to Mango and I found this nice tweed jacket. I love the lime green colour and the golden zippers. I got it on sale for 15€!
We also went to COS because they had big sales as well. Mostly the whole shop had items which were reduced up to 70%. I love how they wrap up the bought things in tissue paper and then into the paper shopping bag!
First, I got this awesome forest green dress! The upper part is made of jersey material and the bottom part is made of a thicker cotton material. I got it on sale for 13€ (45€)!
This shirt has an awesome stretchy light material which is perfect for summer. The apricot colour is suitable for the upcoming season as well. I got it for only 10€ (35€)
These apricot bobby pins match perfectly to the shirt I bought and I thought you can´t have enough of these little guys! They were also reduced to 2.50€ (5€)
In the awesome thrift shop "Léopard", I couldn´t resist to buy this awesome shoulder bag! I love the colour combination and the fact that you can take of the strap to get a handbag. I can use the strap to attach to other brown bags I have to make them to shoulder bags! The bag was 5€.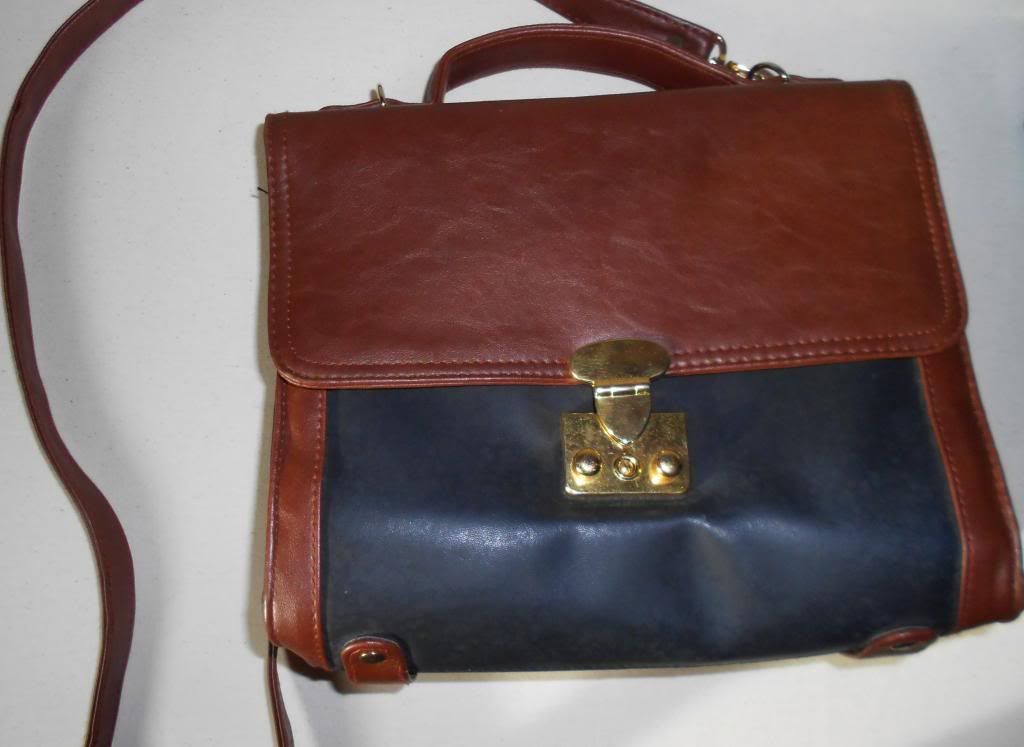 In that outift, I combined my new bag with my caramel coloured platform booties from nelly.com and my thrifted scarf.
And last but not least, I got this awesome black leather belt in that thrift shop as well! The design remind me of the Dsquared2 Spring/ Summer 2013 collection which I think is really pretentious and precious which all the black leather and gold. The belt was only 3€!
Hope you enjoyed my SALE haul and stay tuned for my next posts!