Hello everyone!
After two cooking posts, I´m back with a haul!
I bought some nice pieces which were really awesome bargains as well! Hope you´ll like it!
On Friday, I went to H&M and I found some really nice things. First, I got this shirt with different coloured flowers on it. I love the light material and the colours are perfect for spring/summer. I got it for 10€!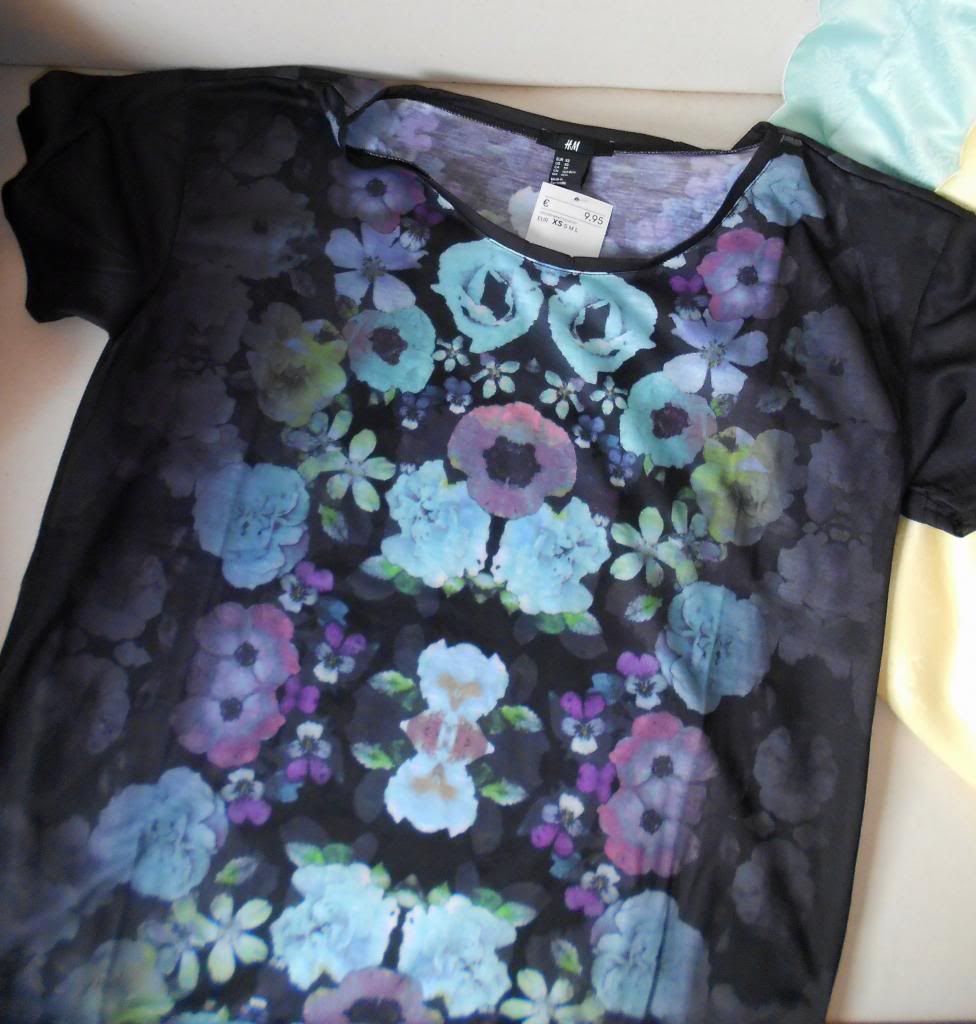 I also got this awesome white blouse with beautiful coloured flowers on it. I´m in the mood for flowers right now because I think they will go perfectly with the spring or summer! This blouse has an awesome fit and I love the collar! It got it for about 25€.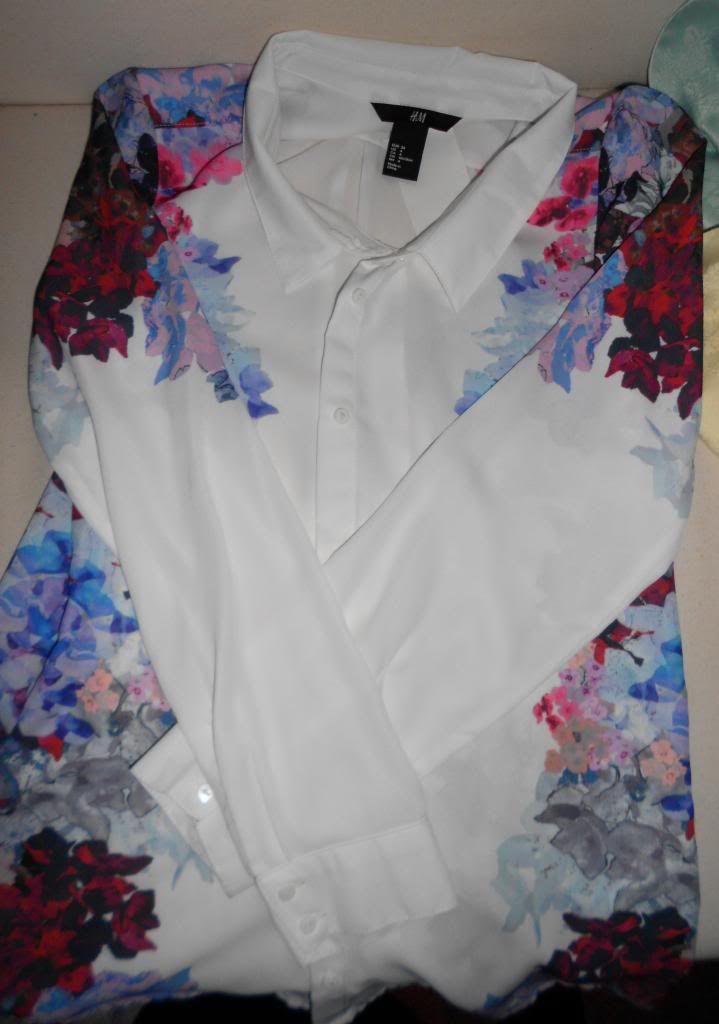 These chunky black booties are from H&M as well. I bought them in exchange for my other platform boots from H&M which last quite a long time, but now, they are really run down. I already saw those new ones a month ago and they were 40€ which is quite pricy for H&M shoes. On friday, surprise, on sale for 5€!!
I got this huge scarf at my local thrift store for only 1€! I like the print on it and its forest colours. It goes well with my winter coat and other winter or autumn items.
I also got this black leather waist belt for 2€! I love the chunky golden buckle and its croco print. I combine it on top of my caramel coloured winter coat to accentuate my waist.
This royal blue shoulder bag only cost 2.50€! I like its shape, size and the golden hardware.
Last week, I dyed and cut my hair, so I wanted to keep the healthiness of my hair by using this wounder oil by Garnier. You can use it after you washed your hair to facilitate the combing or occasionally to make your hair smooth and shiny. It was about 7€.
Each month I buy the InStyle - Magazine. I really love its layout, trend watch and photoshoots. This month, they enclosed an extra magazine with street styles, fashion people´s outfits and the newst trends.
I hope you enjoyed my haul and I hope you will stay tuned for more blog posts!
Julia♥