Hello everyone!
Hope you all had a fantastic week!
Mine was quite nice but I´m happy that it´s weekend now!
Recently, I am in the mood for cooking and baking, so I tried a new cake recipe which I´m going to show you now step by step.
Ingredients:
170g shortening or butter
3 table spoon citron juice
1. Grate 3 tsp. of orange paring and chop the chocolate.
2. Cut 2 or 3 oranges into thin slices.
3. Mix sugar, orange paring, shortening and a pinch of salt together and whisk it for about 5 minutes until the dough is smooth and creamy.
4. Put in the eggs one after another and whisk again.
5. Stir in the flour, starch, baking powder and chocolate. Everything should be mixed up very well.
6. Put the dough into the baking tray and place your sliced oranges on top. Bake the cake in the preheated oven on 170°C for about 30min.
7. In the meantime, you can prepare the icing by mixing 50ml orange juice with the citron juice and the sugar powder.
Right after you took the cake out of the oven, you have to stick tiny holes in it and pour the icing on top of the cake. Now, you have to let the cake cool down until you can serve it with whipped cream.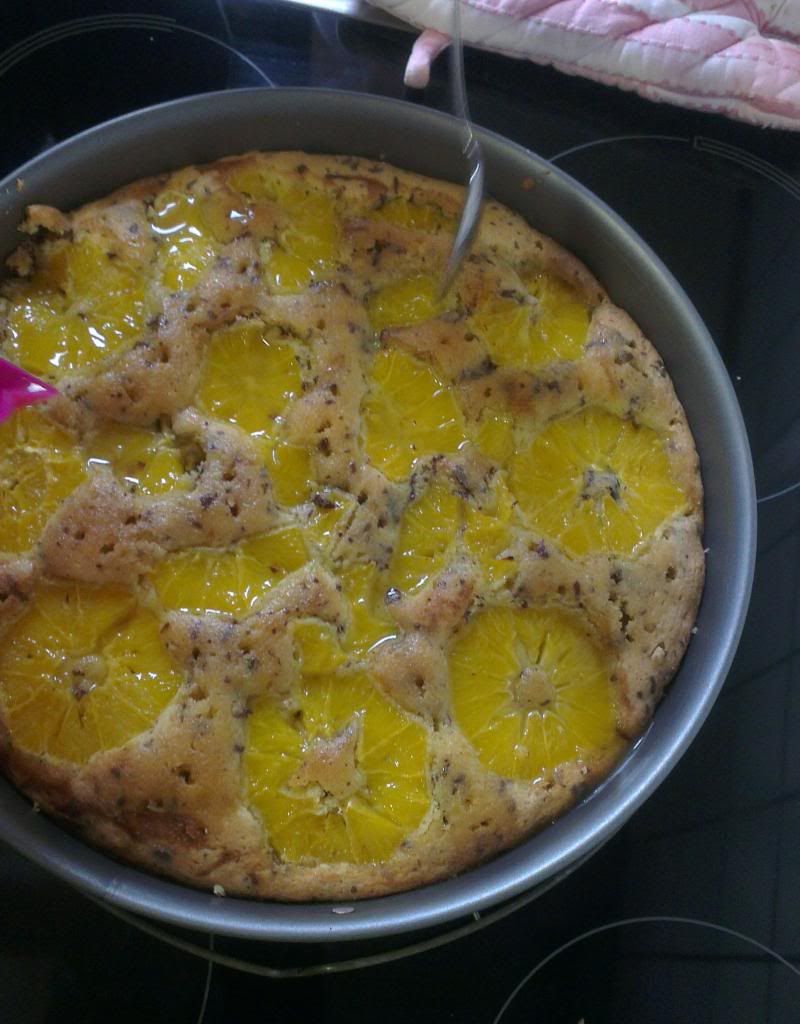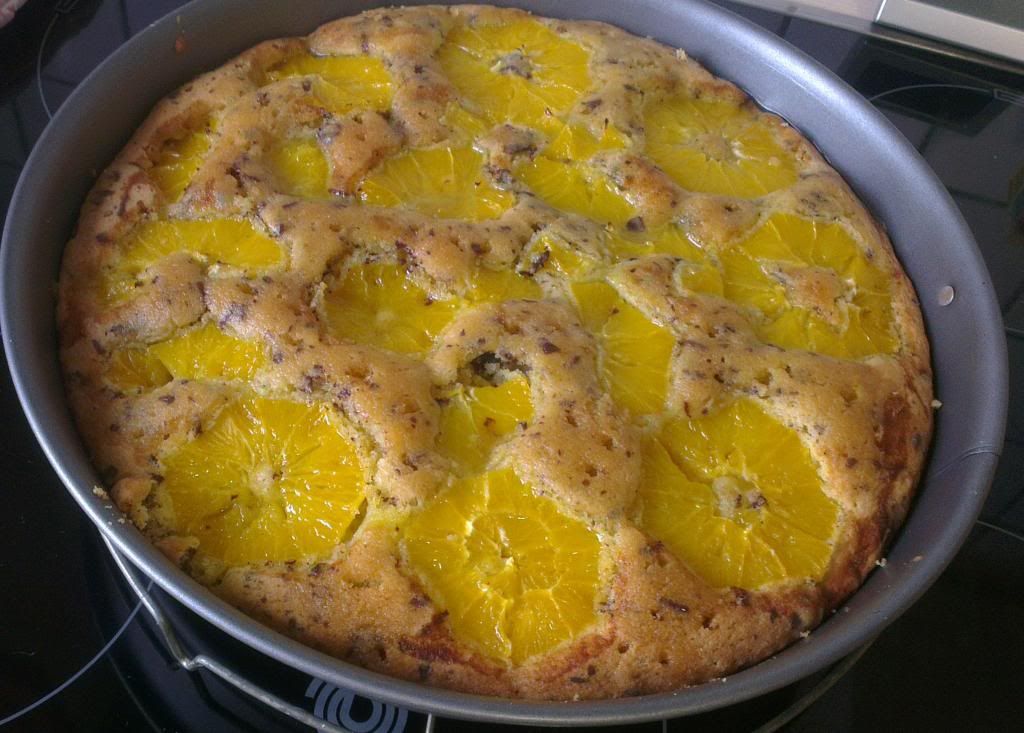 Hope you enjoyed this easy but delicious cake recipe!
Next time, I will post a collective haul, so stay tuned!
Julia ♥